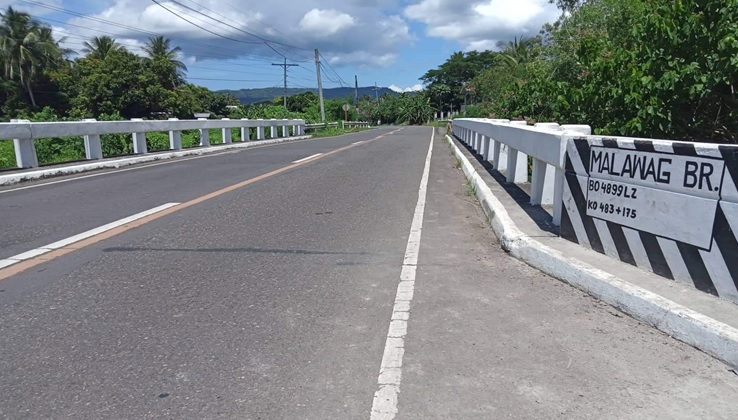 Malawag Bridge Along Nabua-Bato Libon Tandaay - Buluang, Bato Road , Bato, Camarines is part of the rehabilitation of permanent bridges of DPWH.
REHABILITATION/MAJOR REPAIR OF PERMANENT BRIDGE; MALAWAG BRIDGE (B04899LZ)

The bridge is a concrete type and has a length of 32.76m, it is been reported that the overall bridge condition is poor. Rehabilitation of the bridge includes retrofitting works on slab using 300g carbon fiber sheet, crack repair and painting of structures.
 

Location: Along Nabua-Bato Libon (Tandaay-Buluang, Bato) Road Camarines Sur

Client: E.A. Sancho Construction, Inc.

Date Started: June 11, 2022

Completion Date:  August 9, 2022
The Malawag Bridge load increased and the girder board appeared crack and so on because of the large amount of traffic and the loading of vehicles. The bridge was retrofitted to its best quality by the application of Carbon Fiber Sheets and Plates around the girders of the bridge.
1. Removal of loose materials, and Concrete Plaster by means of chipping and grinding.
2. Application of Carbon Fiber Sheet (CFS) with Chemical Epoxy resins
3. Restoration of bottom slab, girder and beam on Affected by Carbon Fiber Sheets (CFS) Application
4. Protective Coating for concrete Structures (Skim Coat)/ Plastering Works
5. Painting Works (Masonry, and Concrete)