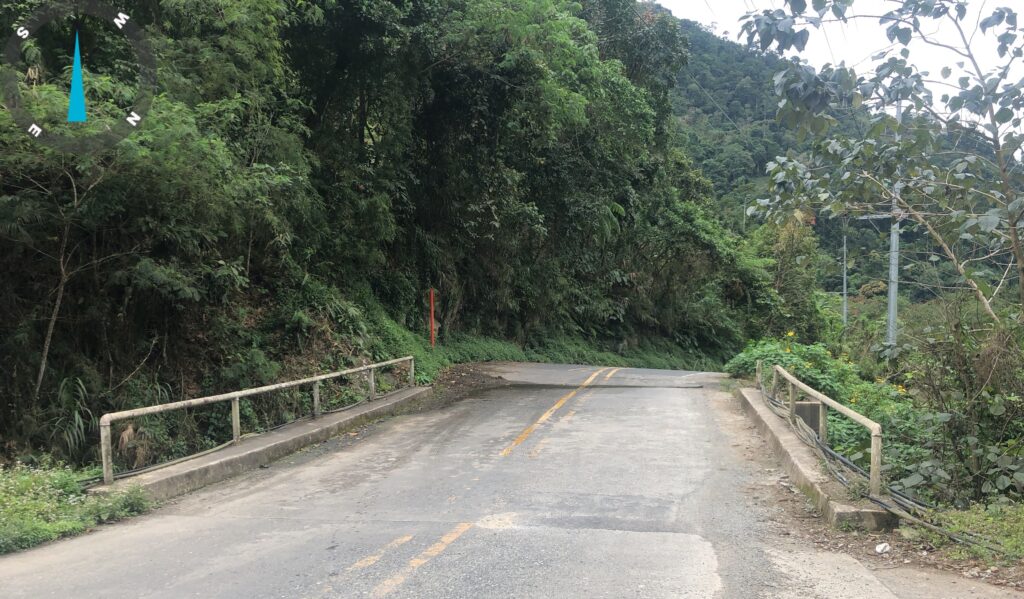 Antutot Bridges is located at Municipality of Kasibu in the province of  Nueva Vizcaya. Antutot is situated at approximately 16.3928, 121.2155, in the island of Luzon. Elevation at these coordinates is estimated at 729.6 meters or 2,393.7 feet above mean sea level. Antutot Bridge is one of the major bridges along Bambang-Kasibu-Quezon-Solano Circumferential,Nueva Vizcaya Highway (Circumferential Road) connecting the municipalities of Kasibu and Bambang, Nueva Vizcaya.
RETROFITTING/STRENGTHENING OF PERMANENT BRIDGES; ANTUTOT BRIDGE (B03246LZ)
The Department of Public Works and Highways (DPWH) has completed its retrofitting works to restore structural integrity of the decades-old Antutot Bridge in Kasibu, Nueva Vizcaya. Thru Structural Investigation, overall condition of existing structure of the bridge was found out to be in poor condition. The bridge was subject for Retrofitting/Strengthening of permanent bridges using Carbon Fiber Sheet (CFS) and includes crack repair using epoxy injection/mortar and strengthening of bottom slab using Carbon Fiber Sheet (CFS).
 
Location: Brgy. Kasibu, Nueva Vizcaya
Client: Cheina Construction 
Date Started: February 17, 2022
Date Completion:

March 02, 2022
Retrofitting/ Strengthening of bottom slab and beam, girder using Carbon Fiber Sheet (CFS). Carbon Fiber Reinforced Polymer are lightweight, high strength systems for reinforcing concrete and masonry steel structures. This provides for a rapid construction schedule and a minimal disruption to an operating facility. Carbon fiber has gained wide-scale acceptability in the construction industry due to its strength, light weight, and cost-effectiveness. Carbon Fiber Sheet (CFS) composite material to add strength, last longer and ductility to structures.
1. Removal of loose materials, and Concrete Plaster by means of chipping and grinding.
2. Application of Carbon Fiber Sheet (CFS) with Chemical Epoxy resins
3. Restoration of bottom slab, girder and beam on Affected by Carbon Fiber Sheets (CFS), and crack repair using epoxy injection Application
4. Protective Coating for concrete Structures (Skim Coat)/ Plastering Works