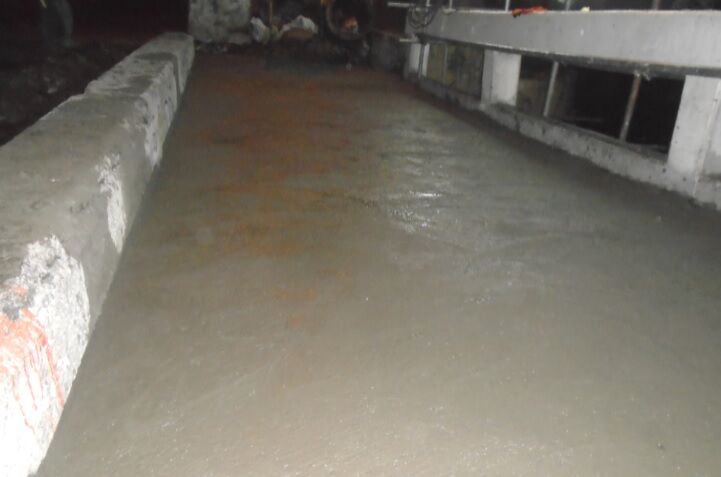 Legarda Bridge is located in Legarda St., Sampaloc, Manila City, 4th LD beside Raymond and Florida bus stations under Ramon Magsaysay fly-over. The bridge has a load limit of 15 metric tons. After series of Structural Investigation, overall condition of the existing structural of the bridge was found out to be in deteriorated condition due to its old age.
CONSTRUCTION AND MAINTENANCE OF BRIDGES ALONG NATIONAL ROADS; RETROFITTING/STRENGTHENING OF PERMANENT - LEGARDA BRIDGE (B01778LZ)

Rehabilitation of the bridge includes crack repair using epoxy injection/mortar, strengthening of girder using UT70-60g 600gsm Carbon Fiber Sheet (CFS), protective coating using Skim coat; removal and replacement of 4.62cu.m sidewalk using Grade 40 Reinforcement Steel Bars and 4000 psi Class A Structural Concrete.




Location: Legarda St., Sampaloc, Manila City 4th LD

Client: DPWH North Manila District Engineering Office DEO

Date Started: April 27, 2017

Completion Date: May 30, 2017
The bridge was subject for retrofitting, and strengthening using UT70-60G Carbon Fiber Sheet (CFS) 600gsm is the main material used for the shearing and flexural strengthening in all the beams and slab to increase the bridge load capacity.
1. Removal of loose materials, and Concrete Plaster by means of chipping and grinding.
2. Application of Carbon Fiber Sheet (CFS) with Chemical Epoxy resins
3. Restoration of bottom slab, girder and beam on Affected by Carbon Fiber Sheets (CFS) Application
5. Application of reinforcement steel bars at top slab
4. Protective Coating for concrete Structures (Skim Coat)/ Plastering Works
5. Painting Works (Masonry, and Concrete)