The Ramon Magsaysay Bridge is a very important and historical bridge in Manila located in the sixth district. The bridge was built before the terrible and horrible second world war took place where many people were killed under this bridge during the afternoon. The LRT Line 2 has two stations along Magsaysay, namely Pureza and V. Mapa.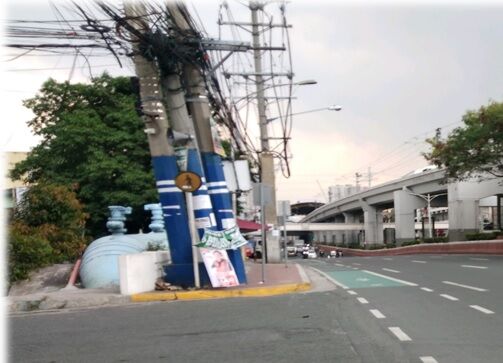 It is also served by the Santa Mesa railway station near the Polytechnic University of the Philippines campus on Hipodromo and Anonas Streets. The boulevard was named after the seventh president of the Philippines, Ramon Magsaysay. It was formerly called Santa Mesa Boulevard, which in turn was formerly called Santa Mesa.
RETROFITTING/STRENGTHENING OF PERMANENT BRIDGES-RAMON MAGSAYSAY BRIDGE 1
This Bridge Name after President Ramon Magsaysay. was inaugurated president Carlos P. Garcia. The river making land trip to Legarda, San Miguel and Quiapo to Divisoria manila.
The Planning and Design Section of the DPWH North Manila DEO decided for the Retrofitting/Strengthening of the following structure of the bridge. using Carbon Fiber Sheet (CFS) and Carbon Fiber Plate (CFP) on beam/girder and bottom slab. Includes crack repair using Epoxy Injection/Mortar. For the Additional Life Span of the bridge Structure.

Location:

Sampaloc, Manila

Client:

DPWH North Manila DEO

Date Started:

February 11, 2022
Completion Date: June 30, 2022
The Ramon Magsaysay Bridge 1 load increased and the girder board appeared crack and so on because of the large amount of traffic and the loading of vehicles. The bridge was retrofitted to its best quality by the application of Carbon Fiber Sheets and Plates around the girders of the bridge.
1. Removal of loose materials, and Concrete Plaster by means of chipping and grinding.
2. Application of Carbon Fiber Sheet (CFS), and Carbon Fiber Plate (CFP) with Chemical Epoxy resins
3. Restoration of bottom slab, girder and beam on Affected by Carbon Fiber Sheets (CFS), and Carbon Fiber Plate (CFP) Application
4. Protective Coating for concrete Structures (Skim Coat)/ Plastering Works
5. Painting Works (Masonry, and Concrete)