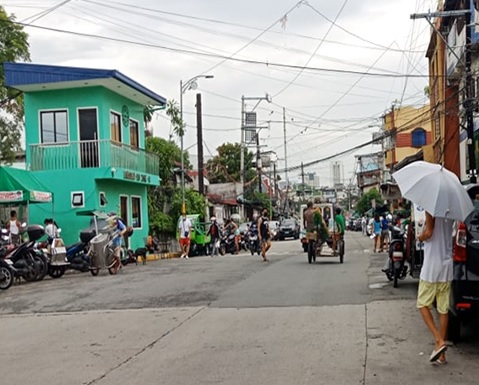 The Yuseco Kabulusan Bridge is located along Estero de Kabulusan, Yuseco near Raxabago Section, Phase II, Manila City. The bridge is composed of concrete and steel, overlayed with asphalt.
RETROFITTING/STRENGTHENING OF PERMANENT BRIDGES - YUSECO KABULUSAN BRIDGE  

 

With a thorough inspection, the bridge was subjected to retrofitting. Retrofitting/Strengthening of Permanent Bridges -Yuseco Kabulusan Bridge was started at the end of the first quarter of 2022, Carbon Fiber Sheet (CFS), Carbon Steel Plate (CFP), epoxy resin, & epoxy mortar were used to add strength to the bridge.

 

Location: Along Yuseco St., Tondo, Manila

Client: DPWH North Manila District Engineering Office - DEO

Date Started: October 25, 2022

Completion Date: June 29, 2022
To withstand earthquakes and add strength to the bridge, Carbon Fiber Plate (CFP) was applied with AURF86S A &B, and Carbon Fiber Sheet (CFS) 300gsm 3 layers saturated with epoxy resin was applied to form laminate that is externally bonded to the element to be strengthened, after grinding works and applying epoxy mortar. 
1. Removal of loose materials, and Concrete Plaster by means of chipping and grinding.
2. Application of Carbon Fiber Sheet (CFS) with Chemical Epoxy resins
3. Restoration of bottom slab, girder and beam on Affected by Carbon Fiber Sheets (CFS), and Carbon Fiber Plate (CFP) Application
4. Protective Coating for concrete Structures (Skim Coat)/ Plastering Works
5. Painting Works (Masonry, and Concrete)